Find answers to questions about smart homes in Waco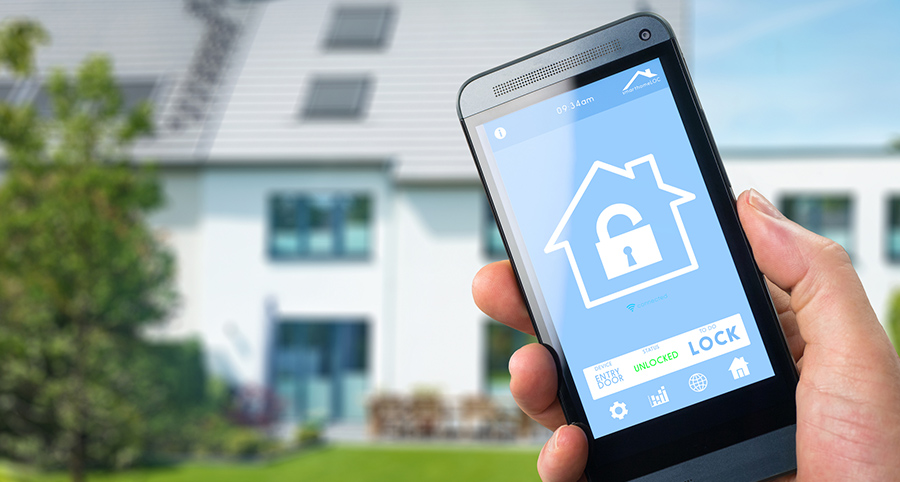 You've overheard your friend mention how he can activate his lights with a spoken command or program his thermostat to change settings on its own. Naturally, you're curious about how smart homes work and if they could positively impact your daily routine. To help you gain more of an understanding, check out answers to several frequently-asked questions about smart homes in Waco.
How do smart homes work in Waco?
All of your smart devices like lights, door locks, home comfort controls, and cameras all have an important commonality - they have to be linked to the internet. This online networking is necessary for them to be managed remotely with things like a Google or Amazon speaker, central hub, or your phone's app. Your smart devices can also communicate with one another. For instance, if your exterior video camera detects unusual movement, it can cause your lights to activate.
You could set up a couple connected light bulbs and a voice-operated speaker and decide that's enough for your smart home, but aren't you interested in doing a bit more? Alternatively, choose a fully integrated configuration with networked lighting, cameras, thermostat, and other devices. Read why this option will benefit you the most.
How can a Waco smart home enrich my life?
It's only natural if you have some doubts. Activating your lights by the push of a button is great, but you probably are curious if your Waco smart home will actually improve your life. As it turns out, it can, and in more ways than you might think.
Safety: Would you enjoy having doors that lock automatically at specified instances or surveillance equipment that is able to dispense video clips when unusual activity is observed? Tools such as Vivint's outdoor cameras even contain built-in deterrents. Smart homes have a definite advantage in regards to upgrading your home's defense.
Control: Since your tools are linked to the internet, means you can control them from anywhere. Forgot to shut off your lighting? Don't worry about it. Merely use the easy-to-operate Vivint app on your smartphone and remedy the situation.
Handiness: Give yourself less to do by having your smart lights and locks on a predetermined program. You can also perform an array of operations with spoken words and an integrated smart speaker.
Energy savings: If you put lights and temperature settings on schedules and have the ability to control your equipment from any location, you are able to considerably decrease energy expenses.
Should I include 24-7 monitoring with my smart home?
Smart home accessibility and useability are great, but what will you do in the event of an emergency? When you have 24-7 monitoring, those automated tools that send you alerts also notify your monitoring team. This gives you the chance to center your attention on your family while the dedicated representatives contact first responders. The benefits of monitoring are even more impactful if a predicament occurs when you're away from home. Just as you would for most aspects of life, it's always smart to have somebody looking out for you.