Are there differences between regular smoke detectors vs. monitored fire alarms in Waco?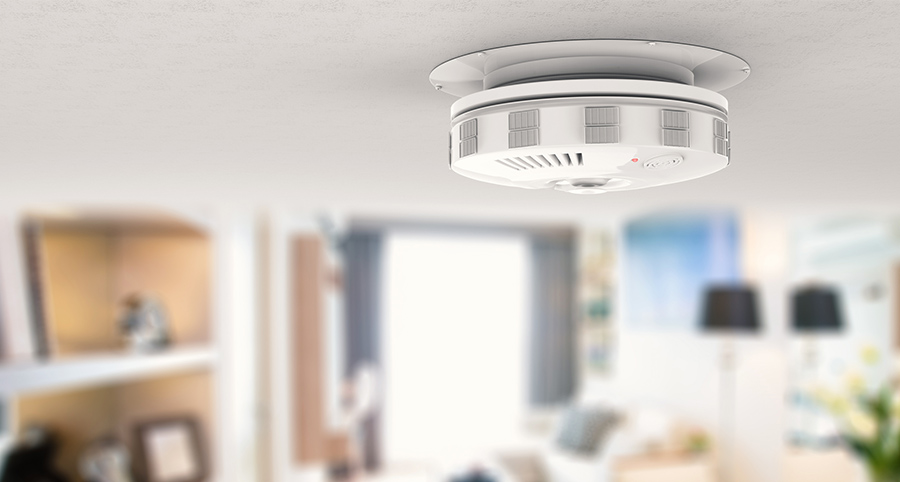 In the Waco smoke detector vs. monitored fire alarm discussion, it's clear that a monitored fire alarm is the preferred option"> for your family. Smoke detectors are an essential first step in guarding your place from a dangerous blaze, but they have several shortcomings. Conversely, monitored fire alarms have more methods to detect a potentially dangerous situation and may reach out to a monitoring team in the event of a disaster. Pairing your fire alarms to a home security system also brings out many additional perks that your regular smoke detectors could only hope for.
Your regular smoke alarms in Waco might be inadequate
Protecting your home from fire is a crucial consideration, and smoke detectors play a vital part in safeguarding your family. Even so, smoke detectors have various drawbacks. For example, they will only identify smoke, not heat. If there is a fire in your house, you might not be warned unless the smoke ascends to the smoke detector. Even though there are further significant indications of fire -- like a marked rise in heat -- if you don't have smoke, you won't have a sounding of your smoke detector.
Additionally, smoke detectors only activate when they detect enough smoke. When a fire begins slowly, you may not be cautioned until the situation is out of hand. Various smoke detectors use dual sensors, which means they will recognize smoke from both a raging fire and something less intense. Whenever they do go off, it's up to the homeowner to contact first responders after exiting the property.
Monitored fire alarms do much more than regular smoke detectors
Even though they have a similar appearance to regular smoke detectors, monitored fire alarms can do much more. When linked to a total home security installation, they are able to:
Detect fire with multi-sensor technology: Like a traditional smoke detector, your monitored alarm will engage from an active or passive fire. It will resonate an easily audible alarm whenever it recognizes a potential disaster.
Identify fire due to a abrupt rise in heat: Your monitored fire alarm may also activate if it discerns an uncommon heat surge. Frequently, heat arrives before smoke. Added ways to detect a fire equates to extra methods to safeguard your family.
Warns professional monitoring representatives: Fires may occur whether you are home or away. Either way, your fire alarms will alert your monitoring agents, who are able to rapidly place a call to emergency services. When every moment matters, it's nice to realize that somebody is constantly watching over your residence.
Pairs with home automation: While the main task of a fire alarm is to recognize fire and notify monitoring agents, it will also join forces with other automated equipment. For example, a activated alarm can induce your system to engage the exhaust fan to hinder the spread of fire or turn on lighting so you may see the safest path out of the house.
Your monitored fire alarms are part of a fully equipped smart home
The easiest approach to maximize the functionality of your fire alarms is to connect them with a Vivint home security system. Consult with a Vivint specialist today and customize the ideal smart home for your family. Diall (254) 970-3775 or complete the form on this page to begin.