Where should you place your Waco home security cameras?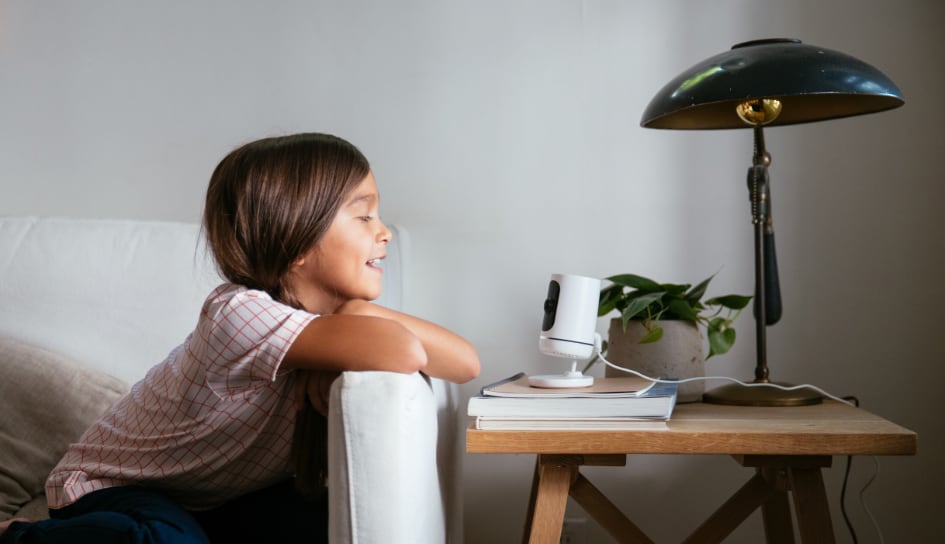 If you're wondering about the most important areas to install your Waco home security cameras, look at the most significant points that need a clear perspective of any potential danger. Start at the front door and then continue to the outside sites that don't have windows. And don't forget to implement surveillance for indoor hallways and rooms.
Check out these easy tips on where to place your Waco home security cameras.

Utilize A Doorbell Camera For Your Front Entryway
If you appraise the possible risks that might create an issue for your property, a burglar or porch pirate could be at the top of the list. You might be surprised, but research shows that nearly 35% of home invasions take place via your main entryway. Of course, ensuring your lock is always engaged is a good way to reduce the likelihood of front-door intrusion, but it's a good idea to keep eyes on your front door.
Doorbell surveillance systems offer high-resolution footage so you are able to get a detailed perspective of your entry around the clock. If a person approaches your door or the front porch, the device will begin recording and transmit updates to your smartphone. Then you can chat with visitors using the bi-directional audio feature that works with your smartphone security app. For added protection, you may have your connected interior lighting switch on automatically to look like you're home when you are actually away.
Watch Windowless Areas With Outside Cameras
Hard-to-see areas of your property are highly recommended spots to place your home security cameras in Waco. That's fairly easy with a wireless exterior camera. Since you are able to install them almost anywhere, you can easily get a view of areas you can't see from the house, like the perimeter around your garage -- specifically if you have a detached garage.
Some other dead spaces found at your home may include:
Back corners away from streets or sidewalks
Nooks near your attached deck or chimney
Cellar and basement doors or a window well with access to your basement
Storage sheds or additional outdoor installations
When placing cameras, be certain that you have a clear view. That may mean cutting back any brush or branches that may block your vision.
Where To Place Your Inside Cameras In Waco
Within your house, you have a multitude of options for placing your indoor surveillance. These cameras are small and stylish and will simply rest on shelving, bookcases, or countertops. If a triggered event happens overnight or when you're not there, you'll receive a mobile alert with a video clip.
The preferred spots for indoor surveillance systems tend to be major halls and areas with high-priced entertainment equipment, antiques, or other possessions. Primary living areas like family rooms often get the bulk of camera installations in Waco. The front and upstairs halls are good choices as well -- specifically to monitor passages out of your house in the event of an emergency. At-home work spaces have become more popular, as working online from home has gotten more commonplace.
Install Home Security Cameras With A Smart Home Defense Plan
Your home is a place that needs a comprehensive line of defense. Get in touch with us today to begin configuring your residential security package, and you can protect every area of your house in no time at all! Call (254) 970-3775 or complete the form below for a complimentary evaluation.